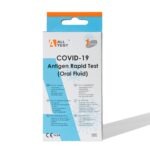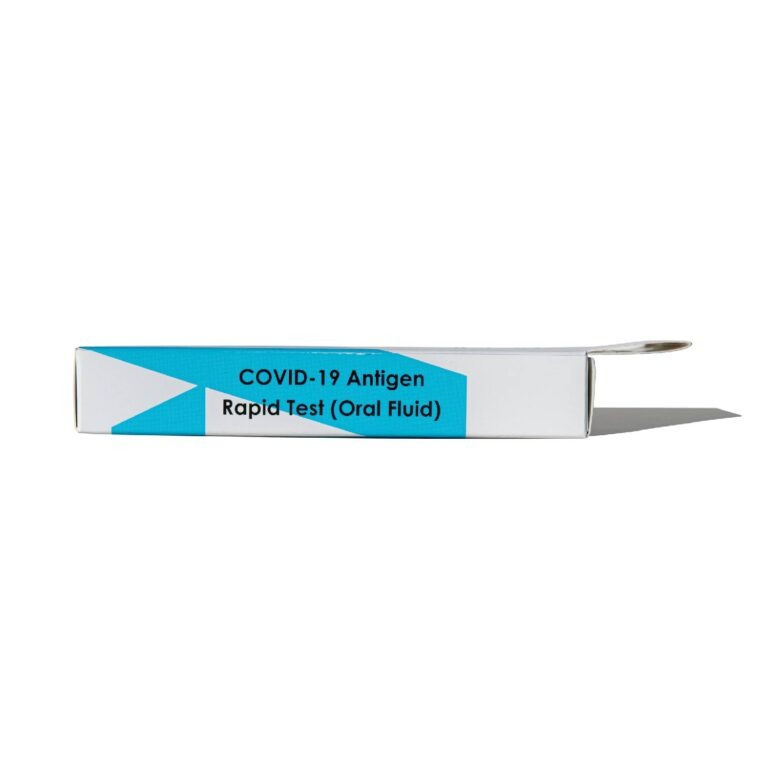 Antigen Saliva
ALL TEST

20 individual packaged tests/box
24 boxes/masterbox
Brand: ALL TEST – COVID-19 Antigen Rapid Test (Oral Fluid)
Description
20 individual packaged tests/box
24 boxes/masterbox
Brand: ALL TEST – COVID-19 Antigen Rapid Test (Oral Fluid)

Specifications:
Rapid virus detection based on saliva analysis
Very user-friendly
They have an additional advantage: saliva preserves the virus, so the detection is faster.
Easy to use according to the manual that is supplied.
Quick "pos/neg" response in case of symptoms.
A fast result after 15 minutes
Het resultaat is gemakkelijk af te lezen: negatief / positief.
Very accurate (positive = positive).
Rapid diagnosis allows immediate selection of the appropriate apply treatment
Avoids rapid spread of the virus within the work bubble
Ideal screening tool for cluster infections
Also detects the new variants
roduct performance
Sensitivity: 90.1%
Specificity: 99.3%
Packaging / Parts
The kit is ready to use and contains all materials that required to perform a test
Test strip individually packed in foil pouch with desiccant 1x
Buffer with liquid 1x
Funnel 1x
Tube + cap 1x
Medical waste bag 1x
User manual/short auide in 6 languages 1x NL, FR, DU, EN, IT & ES
20 individually packaged tests per handy presentation box
Certification:
Voor meer technische informatie als bvb certificaten, gelieve contact op te nemen met Protect and Care op het algemeen nummer: 09 321 32 58 of per email offerte@protectandcare.be.